Books
Kansas Braille Transcription Institute in Wichita, KS has a variety of books for you to browse and purchase.
Braille version of the Anniversary Edition of the Boy Scouts of America Handbook

is now available for orders! The Braille version consists of 7 Volumes, total cost: $85.00






| | |
| --- | --- |
| The Blind Doctor: The Jacob Bolotin Story: Originally published in regular and large type editions by Blue Point Books, The Blind Doctor tells the story of Dr. Jacob Bolotin, the first fully blindphysician in the world licensed to practice medicine. Published by KBTI in three Braille volumes. | |

Disclaimer: All Hymnals Are Lyrics and Texts Only. No Music Notation.
Choral Praise Comprehensive Hymnal The second edition of OCP's Choral Praise Comprehensive hymnal includes choral arrangements and harmonies for over 500 titles (100 more thanthe first edition) including many of the most popular OCP, GIA and WLP songs, plus the best-known traditional hymns in the OCP missal program.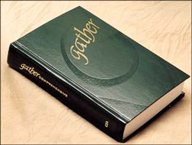 Gather Comprehensive Hymnal GIA's Gather Comprehensive Hymnalincludes 578 ymns and songs and 895 musical and liturgical items(including arrangements for morning/evening/night prayer, 152 settingsof psalms and canticles, music forRCIA/baptism of children/funeralrites, the Triduum, 6 complete mass settings and 75 additional service music selections) and is available with or withoutSunday readings.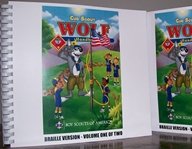 CubScout Wolf Handbook The official Boy Scouts of America handbook forWolf Cub Scouts, in two volumes.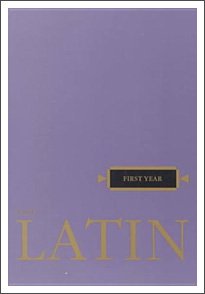 Latin First Year: Thorough mastery of forms, basic syntax, and simple vocabulary are primary objectives of Henle First Year Latin that enable students to handle simple readings and translations. Reproduced in Braille in 10 Volumes and one Supplemental Volume.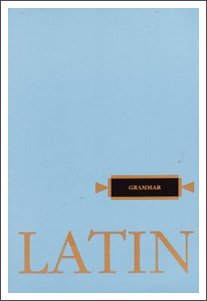 Henle Latin Grammar: is designed for student use through all four years of Latin study: Part I introduces forms of nouns, adjectives, adverbs, numerals, pronouns, and verbs; Part II covers syntax. Reproduced in Braille in 5 Volumes.