Thanks to the generous donation of the Sons of the American Legion, by way of the American Legion Child Welfare Fund, nearly 3,000 blind and deaf/blind students will have the opportunity to "see" albeit by touch, Old Glory, as never before, and obtain information in Braille about the American flag and the patriotic ideas behind our great nation.
This year long event marks the commemoration of the 10 Year Anniversary of the installation of the Congressionally recognized Tactile Braille American Flag at Arlington National Cemetery.
To learn more about the Arlington event you are encouraged to visit: https://www.dvidshub.net/image/4101272/american-braille-tactile-flag-arlington-national-cemetery-welcome-center
Photo left to right, Terry Marr, Kansas Commander, Larry Dale Crawford, Senior Adviser, Randolph Cabral, Director, both the Kansas Braille Transcription Institute, and Jimmy Foster, Alaska's first American Legion National Commander.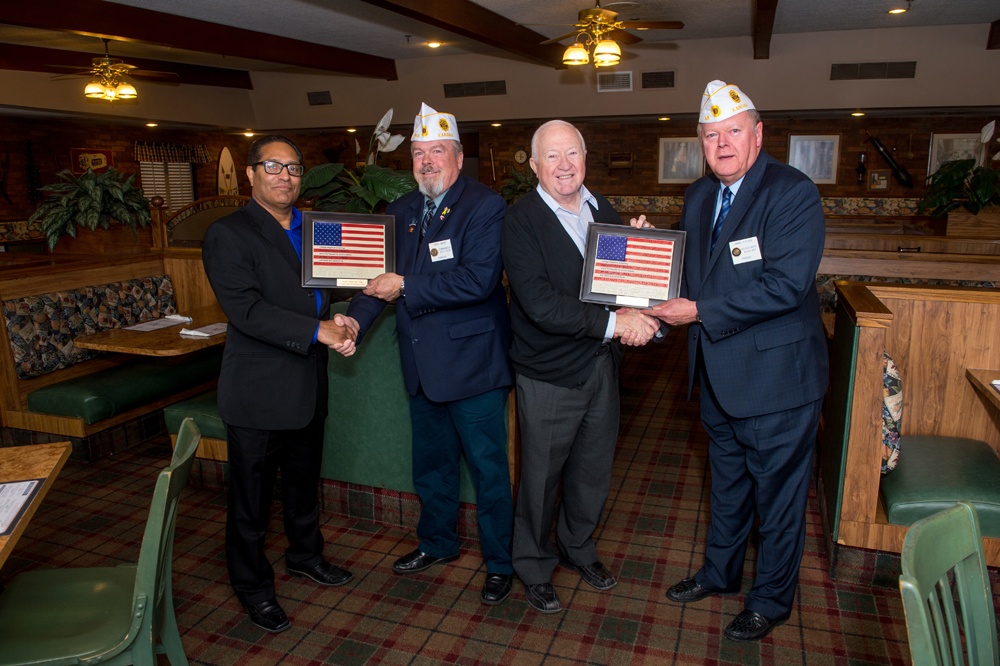 Photo left to right: Randolph Cabral, Terry Marr, Larry Dale Crawford, Jimmy Foster.
As an added bonus to this very special anniversary, MaxiAids, provider of products to the blind and other devices, established in 1936, donated several of its Braille CubeW/Braille Lettering. This very functional device can be used to enhance Braille education and literacy.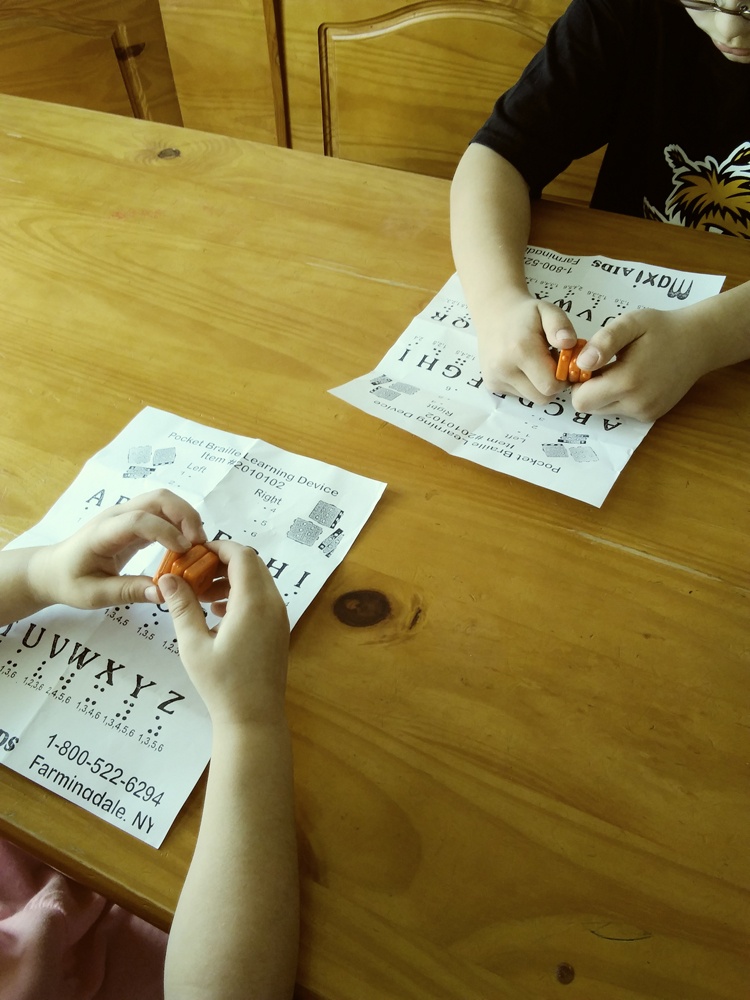 Perhaps the most telling and moving example of the importance of this special program involving our Nation's most treasured symbol can best be understood by this young group of blind students attending the Oklahoma School for the Blind.